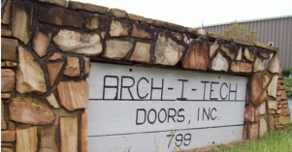 Arch-I-Tech Doors is unique. More like special, creative, unbound by current convention…...
In 1984, the founder of Arch-I-Tech Doors identified a unique opportunity in the commercial door market; lack of standardization. When a customer ordered a new door, frequently the door could not be installed in the frame because of misaligned hardware locations. Problem, right?! Not to ADI's founder. He launched ADI as a company specializing in field modification of commercial doors and frames and so began a journey that continues to this day.
Along the way another opportunity was realized and in 1985 ADI began distributing hollow metal doors and frames after forming a partnership with CECO Door Products. ADI's partnership with CECO led to our first major and current national customer, Waffle House. Obviously it would be impractical to sell doors and frames without selling hardware to install them so ADI formed early partnerships with many independent hardware manufacturers who were later consolidated into the current three major groups: ASSA Abloy, Allegion and dormakaba USA.
Since its origination Arch-I-Tech Doors has grown to a team of over 25 knowledgeable, dedicated and hardworking individuals. Several founding members continue their work with the Company mentoring junior employees and maintaining a connection to the Company's heritage. They are a part of the family and they have assisted in making the company a success. The Company's success is due to its focus and commitment to it's values: QUALITY, INTEGRITY and CUSTOMER SERVICE. Arch-I-Tech Doors opens doors for its team and its customers!
Experience and quality speak louder than words. Selling doors, frames and hardware is not magic. The magic happens when a customer brings a project to ADI's team which in turn applies over 300 years of industry knowledge in project management, engineering, fabrication, account management and logistics to guarantee the final product exceeds expectations. This application of knowledge ensures the project package is delivered at affordable pricing.
ADI's commitment to lasting relationships opens doors to dynamic partnerships. Leveraging strong, entrenched relationships with its suppliers, ADI guarantees that customers benefit from stellar customer service. In doing so, Arch-I-Tech Doors unites the supply chain and defines the quality of the commercial door, frame and hardware industry to better serve the customer. ADI's team takes time and care to produce quality work its customers deserve.
What about errors?  Errors occur in any business.  Error resolution is what separates good companies from great companies. Arch-I-Tech Doors' commitment to its customer relationships and its commitment to integrity demand that it respond to any mistake made by the Company timely and appropriately. To resolve an error a company must first pick up the phone. When calling Arch-I-Tech Doors, someone will always answer the phone. Resolving errors is fundamental to Arch-I-Tech Doors' success and a painless experience for its customers.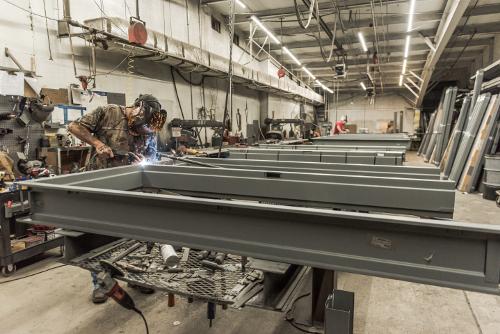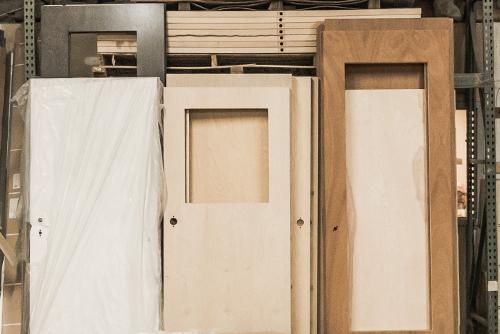 An operating warehouse of 14,000 sq ft in Marietta to be a flexible resource for its customers
A 10,000 sq ft satellite stocking warehouse in Marietta to minimize shortages
Local pickup of products, before and after hours
In-house modification and customization for project specifics
Compliant with applicable Fire & Life Safety Codes NFPA 101 / NFPA 80, ADA Certified and listed Warnock Hersey labeling shop
Team project management to ensure projects are done accurately the first time